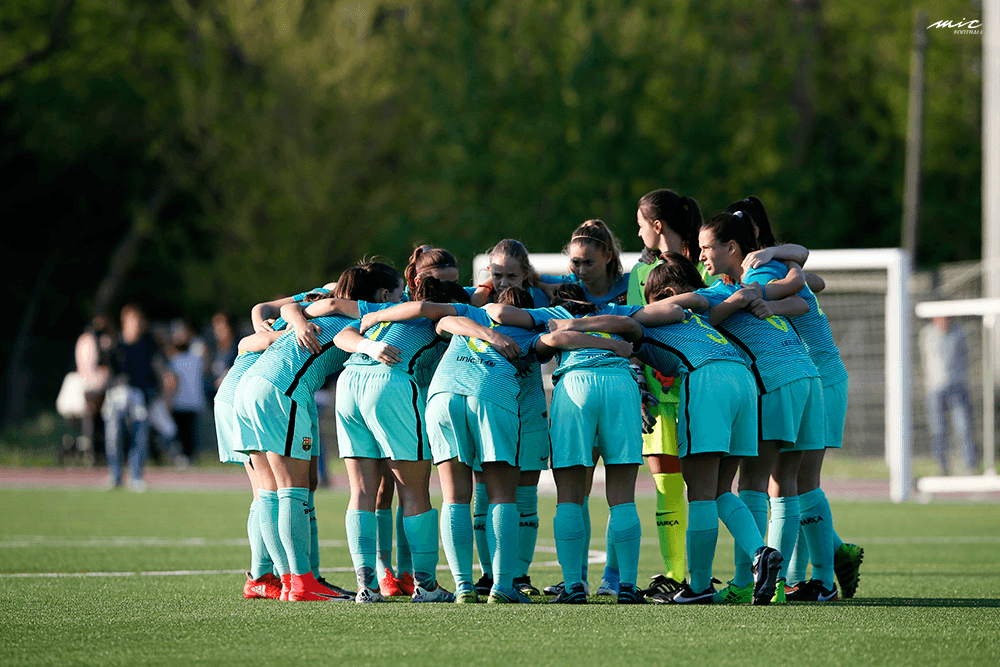 2 MICPlayers to the semi-finals of the women euro U17
The U17 Spanish national team has brilliantly achieved the semi-finals of the European championship in Lithuania. In a very tough group with England, Italy and Poland, the Toña Is' girls have finished as leaders of their group and they will play the semi-finals on Friday.
The Spaniards have two players who have played the MICFootball. The defender Jana Fernández and the striker Bruna Vilamalla. Both players competed in the 2017 edition of MICFootball with the colours of their current club, FC Barcelona.
Even though in that occasion couldn't reach the tittle, which went to the PSG museum, we wish them the best of luck in order to win this championship. To see girls who have been at the Costa Brava starting their path at football fill us up with pride. Keep on rocking girls!