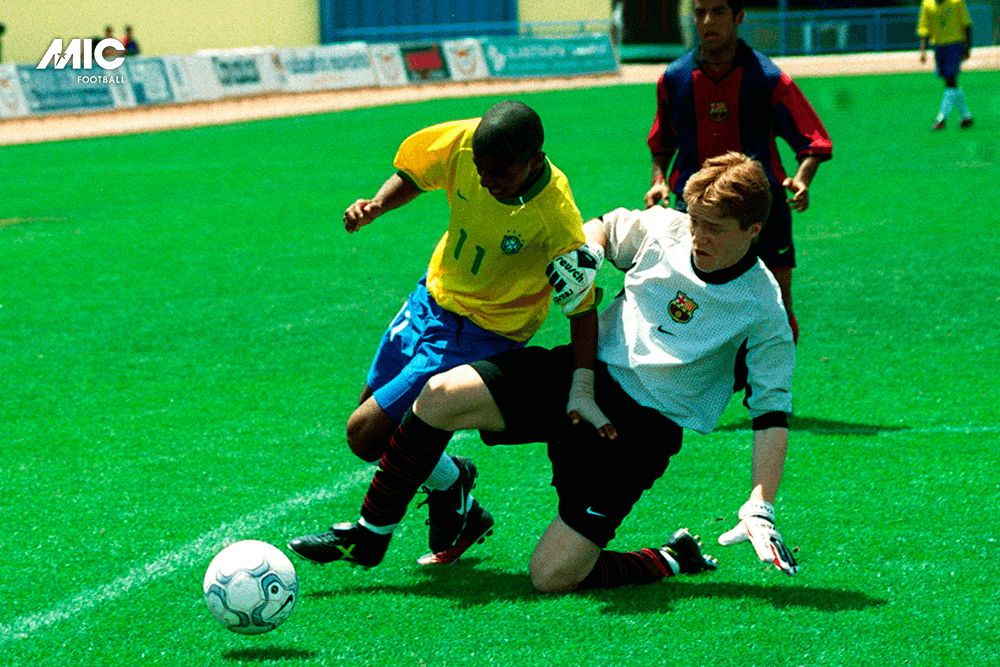 20 editions…How we've changed!
Since 2001, when the first edition of MIC (Mundialito Islas Canarias back then) was held, the tournament has changed a lot. The number of teams, players and media attention that the Mediterranean International Cup has today has nothing to do with what happened at that time.
It all started with 5 categories and 128 teams. Already then it was a tournament of considerable size compared to other youth football championships that were held. From the beginning it was created with one objective: to offer the best possible organization so that the participants live an unforgettable experience. After celebrating the first edition in the Canary Islands, in 2002 the tournament travelled to its final location, the Costa Brava.
Since the first edition in 2001 we gradually increased the number of teams in a tournament that had female category since the beginning. We finished the first decade of the 21st century with 172 teams in the MICFootball'10 and in 2012 we already reached 200 teams.
The next big leap took place in 2016, when with 8 categories and 264 teams we broke a new participation record. The MIC'18 reached the 9 categories and the 372 teams. Last year there were 364 teams divided into 9 categories.
By 2020 we will have again these 9 categories and almost 400 teams that will live the 20th edition of the most special youth football tournament, the one which the great stars of the present (and future) have played. Registrations are progressing at a very good pace but there are still places available. Come with your team and live this experience together with the great academies of the world. The dream of MICFootball'20 is waiting for you!