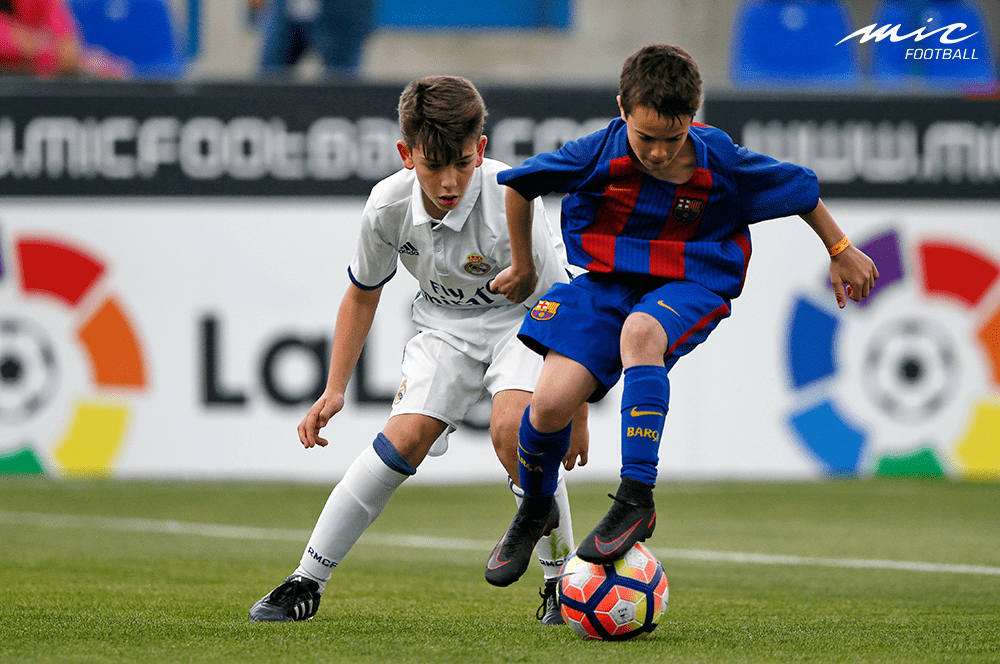 Barça and Madrid, two classics for the MICFootball
If you look at the number of fans that they have, the trophies that they have lifted and the passion that they make awake in people, there's no doubt that we are talking about the two greatest clubs in the world. FC Barcelona and Real Madrid will be back at Costa Brava once again to keep writing in golden letters their names at our tournament's history.
Barça have participated in all MICFootball's editions so far. Messi, Pique, Sergi Roberto, Jordi Alba or Aleñá are some of La Masia former prospects who have played our MICFootball through the years. The blaugrana side is always one of the favourites to win all the competitions and here the have lift the trophy many times, although not always… Last year the played 3 finals but couldn't win none and that means that this edition they will come strongest than ever.
Real Madrid is also one of the teams that come almost every year. Last year they toke a break but in 2019 they'll be back in Costa Brava. As always, they are going to be one of the strongest teams of the tournament. As they bitter rivals do, they also have some MICPlayers in their first squad: Carvajal, Casemiro, Marcelo or Mariano have been with us. Wich La Fabrica hidden we will see in 2019?
We don't know if there will be El Clasico at MICFootball like has happened many times. But, one thing is for sure, La Masia and La Fabrica, two of the finest academies of the world, will bring the best they have the world's most special youth football tournament. Costa Brava. 2019 Easter. Save the date… It's MICFootball time!