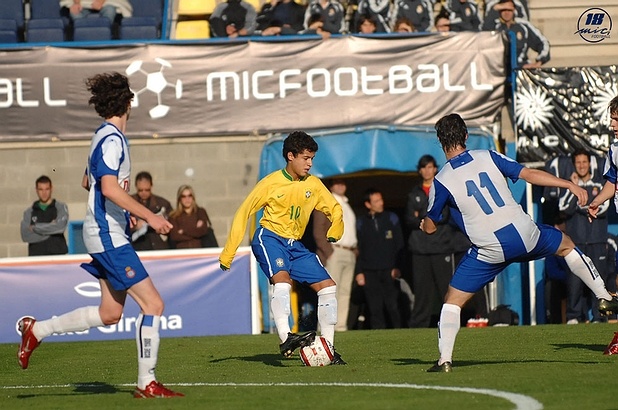 We are proud of Coutinho's success
He is the man of moment without a doubt. Phillippe Coutinho is the most expensive signing in the history of Barcelona and one of the brightest-burning stars on the international scene.
At MICFootball we knew him a few years before when he was a teenager with ruffled hair and he was called Felipinho. He played 3 times at MICFootball, winning all of them (2006, 2007 and 2008). On the occasion of his signing with FC Barcelona, many media are talking about his participation in our tournament, where he put in a great performance playing alongside another star like Neymar.
Juanjo Rovira, tournament's director, has spoken about the two players through different media, tv, radio and off and online press. The pictures of the young Felipinho dribbling, passing and scoring in the Costa Brava's fields are the most wanted nowadays.
All the MICFootball's family are very proud to see on the covers one of the boys who have played our tournament. At that moment, Coutinho had the same illusion that thousands of players will have this next Easter playing the 18th edition of MIC – Mediterranean International Cup at the Costa Brava. Hopefully in a few years we will receive again calls from journalists who want to talk about some of them.