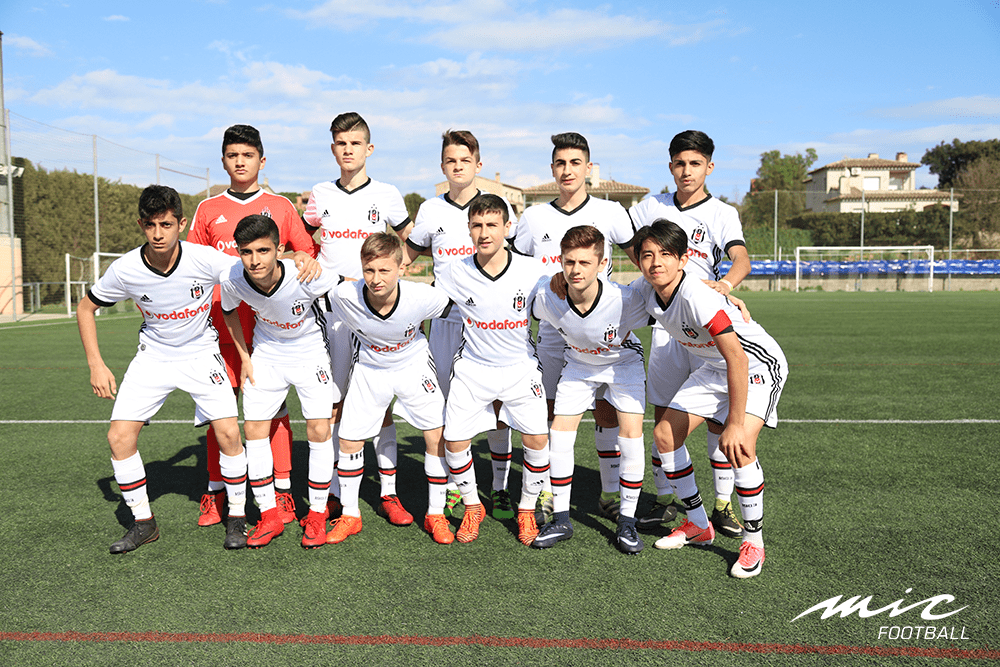 From north London to Istanbul: two more confirmations for MICFootball'19
Two Top teams more for MICFootball'19. Two more teams that will face those who have already registered and those who will in the next weeks. The list of Top clubs coming next Easter to Costa Brava is getting bigger and for this week we can confirm Tottenham Hotspur and Besiktas.
Spurs are back at MIC-Mediterranean International Cup for fourth year in a row. North London team wants to achieve one and for all the trophy that couldn't win the last 3 editions. At Enfield Training Centre they have good care of the future stars that hopefully one day will play at the spectacular and refurbished White Hart Lane. They will be coming to the tournament with some hidden gems. Are we going to see the new Harry Kane? Who knows…
The other club that we confirm this week is Besiktas. The Turkish squad was delighted last year in their first experience at MICFootball and have decided to come back to the international youth football tournament of Costa Brava for MIC19. The Istanbul based club is one of the top clubs in their country, where they have won 15 leagues and 9 cups. The Bosphorus team aims to face their young players against teams from all over the world and have chosen MICFootball to do it.
It is just middle October and we still have many Top teams to announce but, so far, the list of confirmed teams is not bad, isn't it? Now it's the time to make decisions. Choose bring your team to MICFootball. Choose play against the best, feel like a pro and allow your players live and unforgettable experience. Are you in?