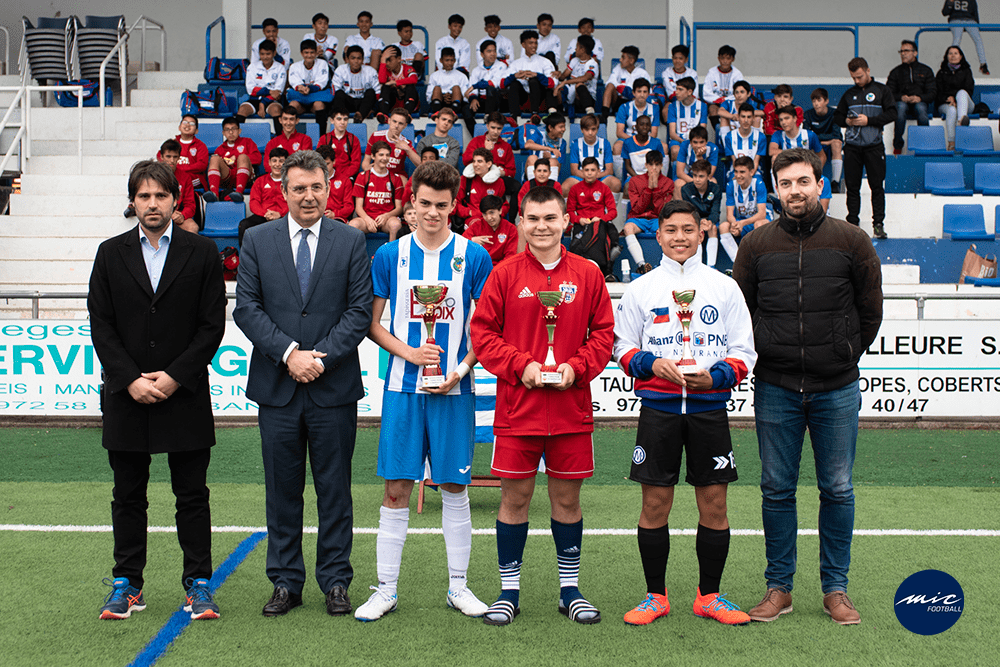 De Anza Force and CE Banyoles prevail in Pre-MICFootball celebrated in Banyoles
Banyoles has sheltered, this Monday afternoon, the Pre-MICFootball, a tournament which has served the players to warm up for the 19th edition of the youth football tournament MIC-Mediterranean International Cup, which will be celebrated in the regions of Girona between the days 17th and 21st of April. U12 De Anza Force Soccer Club team, from the United States, and the U16 Club Esportiu Banyoles team won the tournament disputed two days before the start of the MICFootball.
In U12, the American team has prevailed in the final to the Kitchee team from Hong Kong (0-1). In U16, Banyoles have gotten rid of the Malaya from Philippines in a decisive match of the 3-team tournament.
The rest of the teams participating were Eastern, from USA, and Atletic Club de Banyoles, the other hosting team. During this edition, the tournament has grown since, aside from taking in more U16 like the past editions, it has also taken U12. Banyoles has disposed two artificial-grass football pitches of its regions; Miquel Coromina Stadium and Camp Vell.
The award-giving ceremony has counted with the presence of Miquel Noguer, the Banyoles Mayor; and Jordi Congost, deputy mayor and sports councilor from the Banyoles City Council among others.