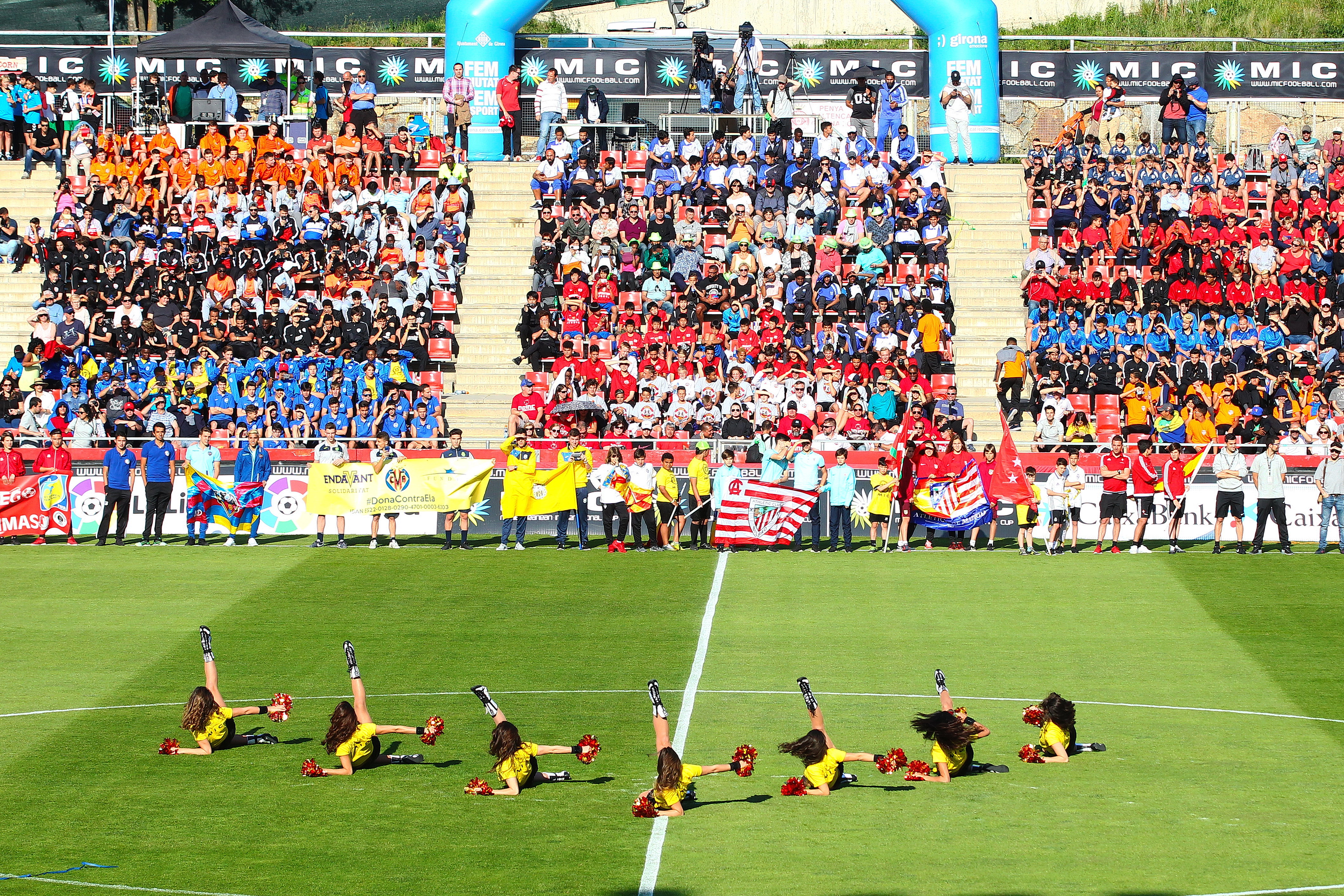 The Vilatenim Stadium of Figueres will host tomorrow the opening of the biggest MICFootball in history
The tournament will bring together 7,000 participants and 37 teams from 42 countries
The U19 of Málaga CF and UE Llagostera will play the opening match
The Vilatenim Stadium in Figueres will host this Wednesday the opening of the 18th edition of MIC- Mediterranean International Cup. The opening match will be played by the U19 teams of Málaga CF and UE Llagostera- Costa Brava, in a tournament that turns 18 this year and will gather more teams and participants than ever.
The inaugural event will begin at 6 pm with a parade, which will include all the participating countries, with a "batucada" rhythm. After it, a dance will take place in the field, performed by more than 400 dancers from the group Dance Me of Figueres.
The day will pay tribute to Josep Manel Casanova, who died last year and was the director of the youth teams of Málaga CF. During half time, the 7th edition of the Dani Montesinos prize will be delivered, a journalism contest that has the intention to promote young talents and commemorate the figure of this journalist who died in 2012 in a traffic accident.
MICFootball'18 increases its numbers
In this edition, MICFootball'18 increases its numbers. More than 900 matches will be played with 372 participating teams from 42 countries coming from the 5 continents. This year, the tournament counts with the participation of teams from South Korea, Nigeria, Hungary, Chile and Turkey. It will feature more than 7,000 participants distributed in 47 playgrounds. Three categories are also introduced: U15, U13 and U11 and U13 of the female category.
El MICBasketball becomes established
The MICBasketball will be held for second year, from March 29 to April 1, at the same time as the football tournament. This edition will host 10 categories, male and female: U18, U16, U15, U14, U13 i U12. 492 games will be played in 18 basketball halls in the region of Girona. It will count with the participation of more than 1,500 players from 112 teams from 10 countries all over the world.
Six years of MIC Integra
MICSports has always had an interest in organizing sport competitions or events that offer the opportunity to practice sports for people who have some type of disability. This is why, with the collaboration of CaixaBank, the 6th edition of MICIntegra is celebrated. A competition of one day destined to those who have a disability. This year will take place on Friday 30 of March in Vidreres. There will be 19 football teams and 5 basketball teams, coming from the four provinces of Catalunya.