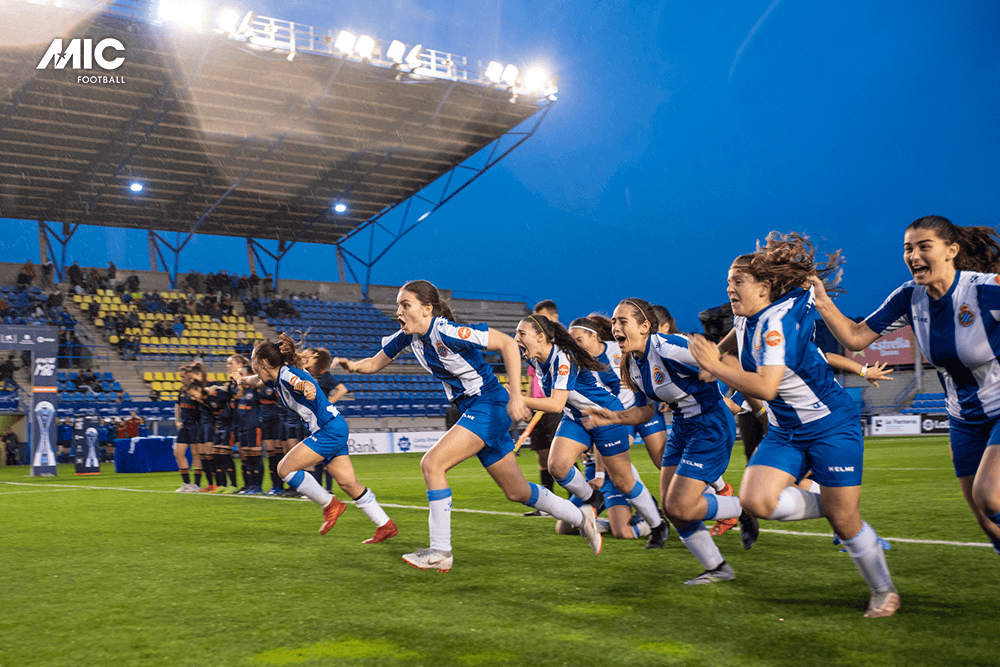 Women's football in the DNA of MIC
In 20 years of history, we've experienced a lot. Looking back, one of the things we're most excited about is how women's football has evolved around the world, both professionally and at youth level. Rapinoe, Martens, Alexia and Vicky Losada are now stars after a long road in which they have overcome many difficulties. We hope that the next generation will start dreaming on the Costa Brava…
MICFootball wanted to bet on women's football from the very beginning. The first 8 editions of the tournament had female category, formed then by amateur teams with an important international presence. Levante, Athletic Club or Espanyol, some of the clubs that bet more on women's football inscribed their name on the list of winners of the tournament, along with other internationals such as Rossiyanka (Russia), Malmo FF (Sweden) or Shanghai SVA (China). We should also mention the first female team to win the MIC back in 2001, the girls from the CD Rayco from Las Palmas.
There have only been 3 editions without the presence of women, 2009, 2013 and 2014. RCD Espanyol (twice) and UE L'Estartit won between 2010 and 2012. From 2015 until the last edition, Oberena, UE Cabanes, RCD Espanyol and PSG twice) have won the title in the category U19/U16. It should be noted that in 2018 the Mediterranean International Cup had 2 categories for girls, in addition to the U19/U16 there was another category U14/U12, whose final victory went to the players of Atletico de Madrid.
The trajectory of women's football in MICFootball is not bad, but we still want more. It is a pride to see how Claudia Pina (MIC17) or Laia Codina (MIC14 & MIC17) make their debut with FC Barcelona's first team, or how Sandy Baltimore (MIC17) begins to have a place in the PSG's first team. There are many more girls who dream of becoming footballers and what better place to start dreaming than MICFootball?