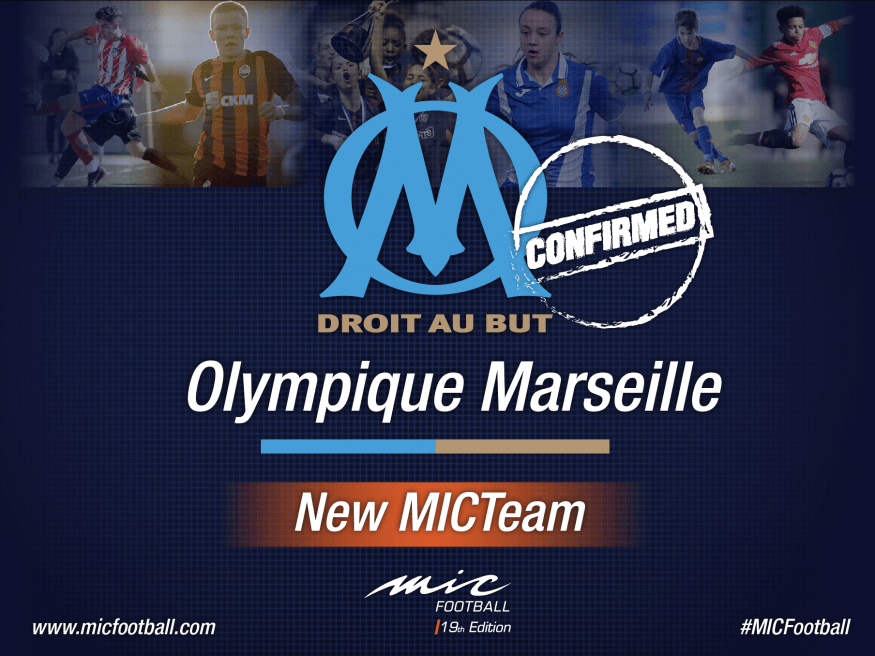 L'Olympique de Marseille, new MICFootball team!
In almost two decades since we start organizing this football tournament, we received may teams. Some of the most prestigious clubs and selections of the world have played in the fields of the Costa Brava for us and it is a pleasure to increase this "family". Bienvenue à l'Olympique de Marseille!
The OM is one of the greatest clubs in France. 9 championships, 10 cups and the Champion's League won in 1993 are the jewels of the French crown. Papin, Francescoli, Drogba o Payet are some of the best names that have illuminated the White shirt with the slogan "Droit au but" (Direct to the goal) of this big institution.
The OM has many hopes put in his history for the future. From the Robert Louis Dreyfus Center, the players must train to fight for the French title every ear and to keep going far in Europe, like they did the past season when they played the final of the Europe League. In the past, players like Samir Nasri were trained in Marseille and nowadays they rely on some young important values for the future of the team such as the defender Boubacar Kamara or the medfielder Lopez but they do not want to remain there and in the next years they expect to increase the number of experienced players in the first team. Then, one of the future sensations of Ligue 1 is going to be in the Costa Brava this next Holy Week for the MICFootball.
But OM is not the only top-team confirmed this week. Here is an old friend of the MIC-Mediterranean International Cup. The FC Porto is another name that will come to the Costa Brava from 16 to 21 of April this year.
As you can see, every time, we have more top clubs waiting for you in the MICFootball. Sign-in and begin to living through the dream!