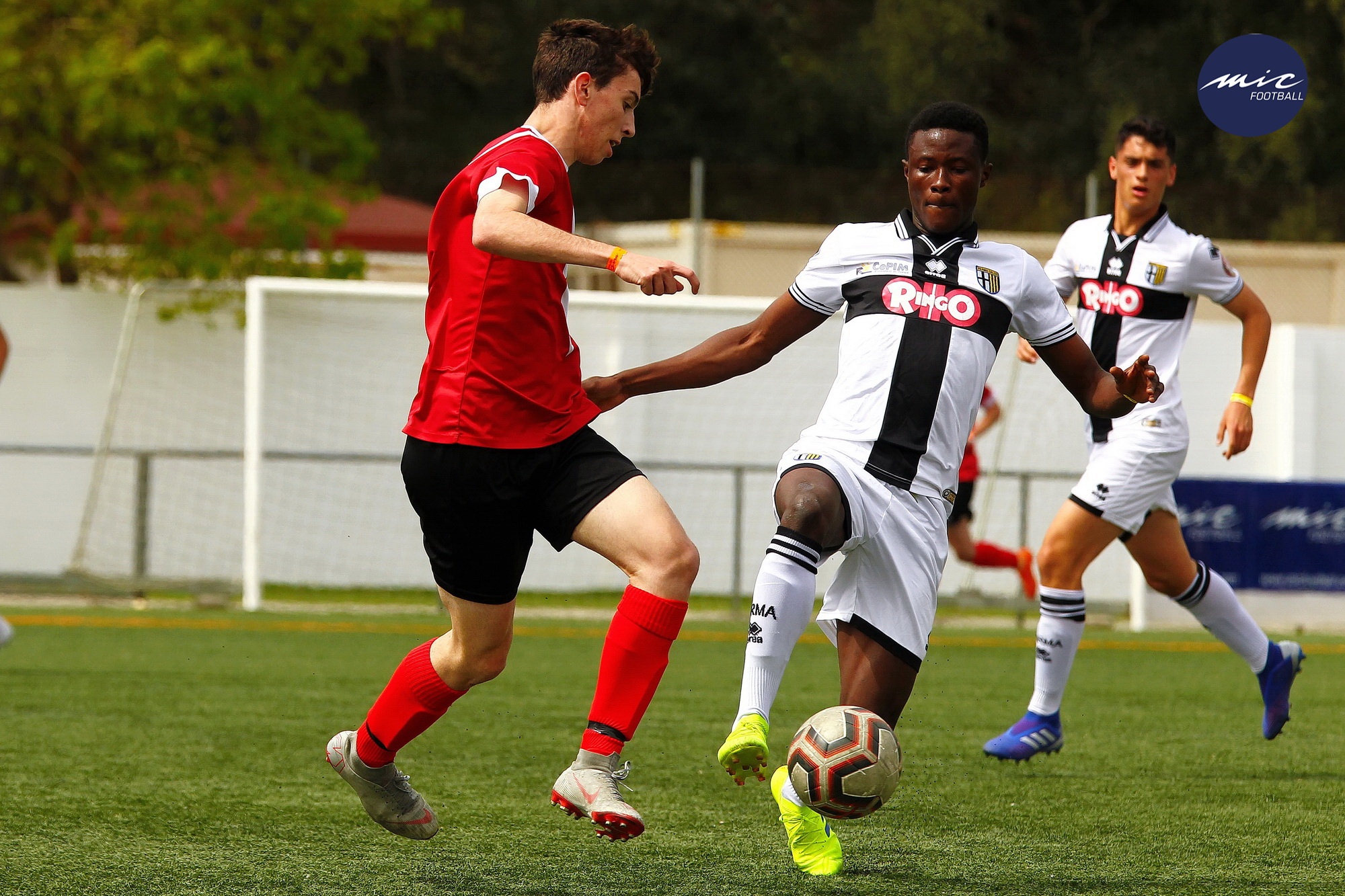 Parma, the Phoenix in MICFootball'19
Parma, founded in 1913, disappeared in 2015 due to the Parmalat company financial scandal, who was once the club's owner and thanks to which, the team reached the its best Italian football level in the late 90s after being several years in the Italian league Serie B.
The club's extinction was a mayfly since, just 6 days later, it was relaunched. However, this time they started from the last of the Italian football categories: Serie D. After three consecutive category promotions, Parma has returned to Serie A.
Its consolidation in the top category foretells a new era for this club, far from the past year's dark period. With this new vision and its will to grow as a club in the football world, Parma lands in MIC tournament for the first time. They will be competing in U19 category having Claudio Gabetta and Gianluigi Ghia as coaches.
At the end of the group rounds, Gialloblù's team has succeeded the tournament having won all the matches played outplacing firstly the Legends FC (0-2), which was followed by Tossa (3-1) and concluding with an overwhelming victory against AE Footvia Academy (4-0). The Italian coach has declared "Lately, our team has grown a lot. Even though, we have also increased our level in the academy, everything takes time, we are working well and we have a unique the sports project".
Claudio Gabbeta has affirmed "We are willing to play good football. We have a good project and we are confident about our comeback as a great Italian football academy" when he has been asked about his team's paper in this MIC's edition. He has also expressed their goodwill to be able to participate in these type tournaments and the importance of it saying "it is an educational experience for the players, it makes them grow and opens their minds, favoring this way, their contacts which is an important feature in our children's maturity, leaving aside sports results".
Therefore, this Crociat's first participation in MIC'2019, and still waiting on the final rounds results, it can be exemplified the comeback and the strength of a club which, despite of its problems in the past years has redirected its youth-football situation through a lot of effort. Moreover, they have given the deserved importance to an emblematic club as it is Parma.