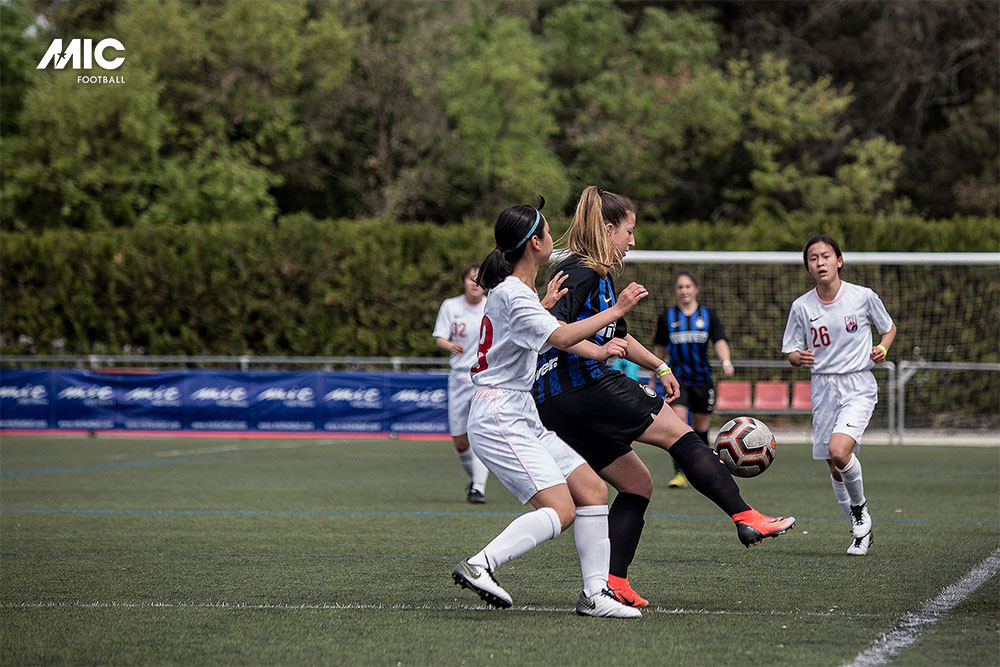 The importance of tournaments such as MIC for women football
According to a FIFA study, there are currently 30 million female football players worldwide, a figure that is expected to double by 2026. Two days ago, Megan Rapinoe won the Golden Ball in Paris alongside Leo Messi (MICPlayer, by the way). The American is one of the great examples that girls no longer must focus just on male idols when they dream of reaching the top of the game. And MICFootball wants to be their springboard.
We have been accompanying young stars from all over the world for 20 years. In almost every edition of our tournament there has been a space for women's football, which was just getting started here when we began. As with the boys, today we are beginning to see players who have passed through the Costa Brava and who are beginning to make a place for themselves in the elite: Claudia Pina, Laia Codina or Sandy Baltimore have already made their debut with the first teams of Barça and PSG, respectively.
That events as big as MICFootball or MICFootball7 bet on having female categories is a big push for girls to continue training and competing while enjoying a unique environment. The MIC tournaments want to accompany women's football in its unstoppable growth. If within 7 years there will be 60 million women playing football, in the Costa Brava and the Costa Daurada we want to receive many of them.
Registrations for both tournaments are still open and here you can ask for all the information you want. Ada Hegerberg, in her speech on receiving the 2018 Golden Ball declared: "I tell young women to believe in themselves". And we say to you: We believe in you and we want to see you here!