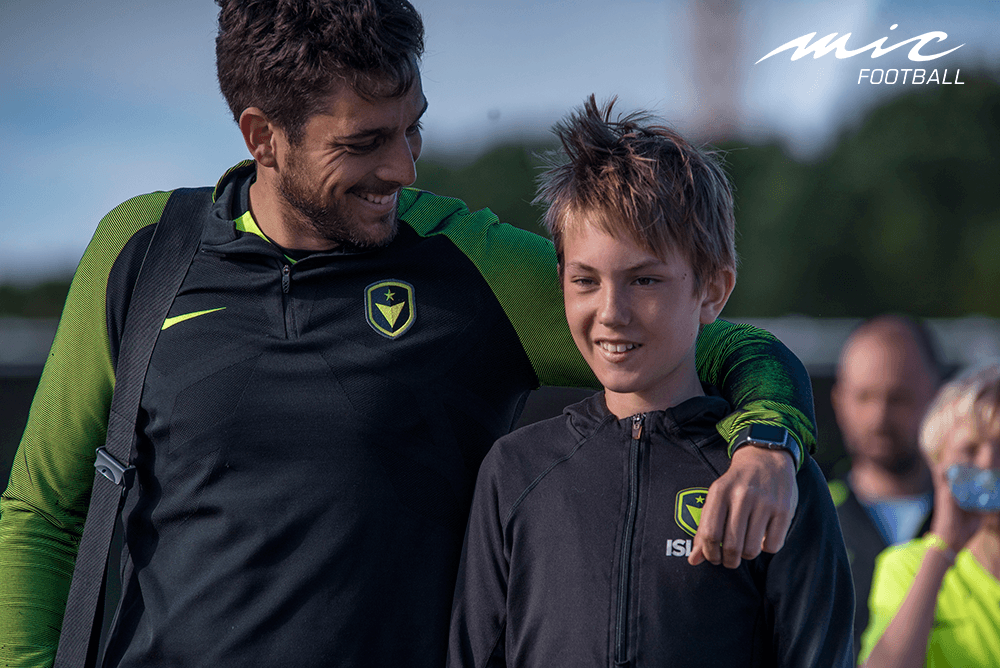 Coaches bet on MICFootball
They are the ones who know better their team and what is more convenient for the players. That's why we appreciate their opinion so much and we take with great satisfaction that all the coaches who come every year to MICFootball consider the tournament a very positive experience for the boys and girls, which helps them growing, not just as footballers but as persons.
During MIC18 we talked with some of them to know their experience while they stay with us at Costa Brava. The general though is established by John, FC Blaugrana coach (Nigeria) "playing the MIC is a great opportunity for the boys". Victor Manzano, women Atlético de Madrid's coach values the tournament's bet on women football "with this female class, MICFootball allow us to make a qualitative leap reflecting the women football's growth of the last years".
We also with Kevin Mooney, Dynamo Juniors of Lousiana coach, who enjoyed the level that his players found in the tournament "it challenges our girls. We knew that we would find a quality competition here and that's why we travelled from so far".
This international character is one of the features most valued by coaches, as explains Roberto Casucci, from Internazionale Milano "it is always a very positive experience play against teams from all over the world".
This is what MICFootball gives you, the chance to play against teams from other countries whom you can learn a lot from, as confirmed by Carles Bascons, Atlètic Pals coach, coming to MIC "is a gratifying experience that allow us to play against teams that we can not face during the season".
Here you have the video with those testimonials:
As you see, MICFootball is a great experience, confirmed by those who has lived it. You also can! Sign your team up here or ask for information at info@micfootball.com.