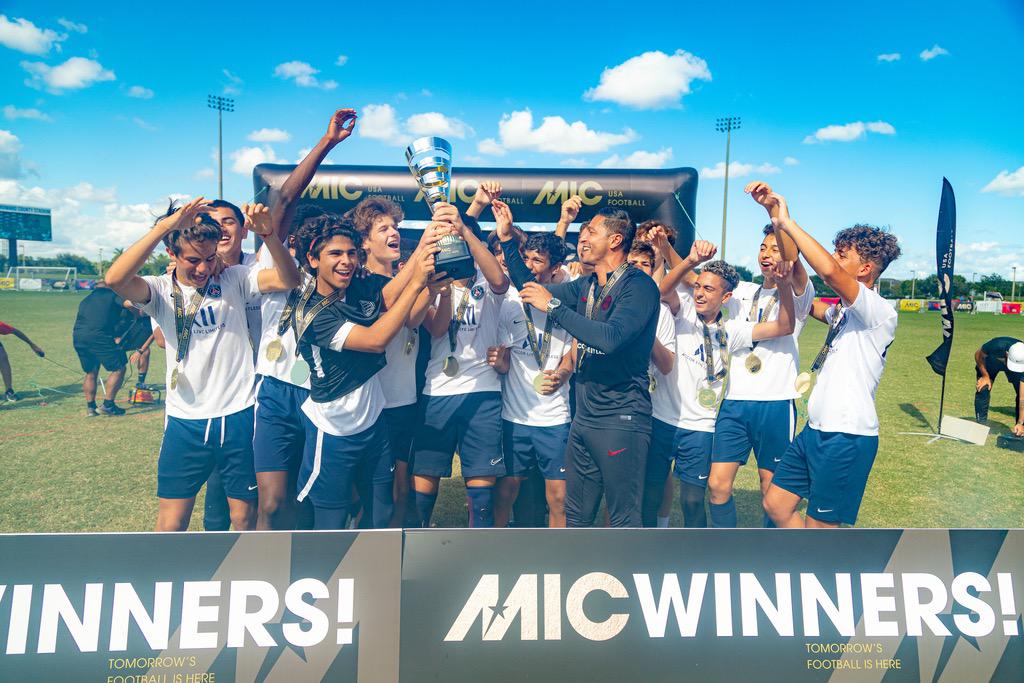 MIC USA winners invited to MICFootball
The 1st edition of MIC USA, jointly organized by MICSports and ISL, has finished in Miami after a few days in which we have enjoyed the passion they feel on the other side of the Atlantic for the king of sports. In the 3 categories of our sister tournament we have seen the same illusion that we see every year in the Costa Brava. Who said that in the United States was no interest in football?
In this first edition of the competition held in Fort Lauderdale (Florida) have participated 48 teams, divided into 3 categories (U12, U14 and U16). The American kids have been able to enjoy a tournament with the MIC & ISL quality seal, and all that that means: first class fields, a team focused 100% on offering the best experience to the participants and the maximum effort on the part of everyone to make the first edition of MIC USA (of the many that have to come) an unforgettable event for everyone involved.
As far as the sporting aspect is concerned, the clubs that premiered the MIC USA's list of winners are the PSG Academy of Florida, which won the U12 and U16 categories, and the Verum Academy, another Florida school, which won the U14 category. The level shown by all participants was very high which confirms that the future of soccer is more than assured.
As if the victory prize were not enough, the 3 winning teams won their right to participate in the next Mediterranean International Cup, in the Costa Brava. We are already looking forward to seeing them show their talent in the best grassroots football tournament in the world and, also in a special edition such as the 20th. Some of the best academies in the world will be measured with the aim of learning, competing and, almost all, enjoying, because this is the MICFootball. Congratulations, champions!