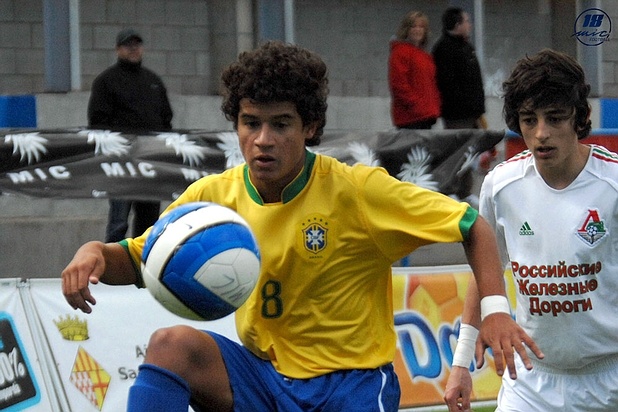 MICPlayers are the stars of the winter transfer window
After a colourful celebration of the new year, professional football doesn't stop and here we have a new transfer window in which some clubs will try to improve their squads.
Meanwhile at MICSports' offices we keep working on the next edition of MICFootball, some of the players that have played the tournament are the main characters of the covers. That's the case of Philippe Coutinho, Brazilian who plays at Liverpool and a target of Barcelona. He is one of the greatest names that have played, and won, our tournament.
Juanjo Rovira, CEO at MICSports and founder of the tournament, has talked about the participations of the Brazilian star at MICFootball in an interview at La Graderia: "Coutinho is an historic player for us. Has played and won 3 times the competition. The midfielder "has a great esteem for the tournament". When he was playing for RCD Espanyol in 2012 he joined us in the tournament's presentation and talked about his experience at MICFootball "is the best memory of a tournament that I played as a child". There are many stars that have played our tournament but, as Rovira highlighted "Coutinho made a big mark here".
We will keep monitoring the future of Coutinho and the other MICPlayers but at the same time we are working on the next edition of MICFootball where we will see the next MICPlayers that will be stars in a few years. Do you want to miss them? So you have an appointment at Costa Brave between 27th of March and the 1st of April.