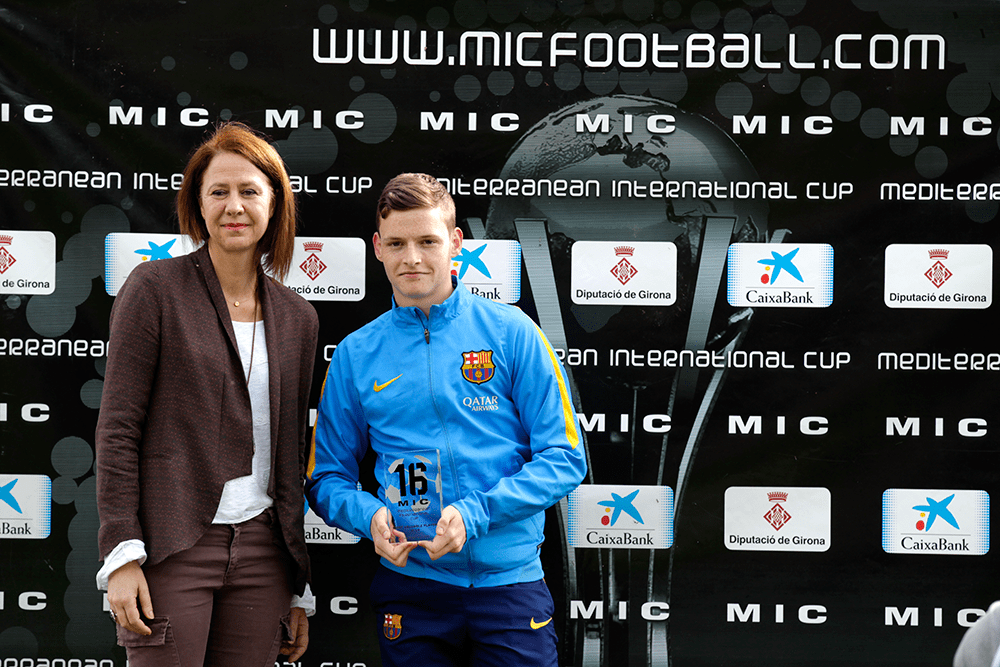 Sergio Gómez, another MICPlayer who reaches the top
This weekend has been very special for a player that not long ago left his mark at MICFootball. He is Sergio Gómez, who made his debut in professional football by entering on the field on the 87th minute of the game between Borussia Dortmund and Stuttgart at Signal Iduna Park in front of more than 80.000 spectators.
The midfielder, who changed Barcelona for Dortmund last January, enjoyed his first minutes at the Bundesliga on his second call with the first team, after remaining in the bench the previous weekend during the game between his team and Bayern München.
Long history at MICFootball
The midfielder's relationship with our tournament goes far back. In 2010, playing for RCD Espanyol, played the MICFootball7 in Andorra. With FC Barcelona, Sergio Gómez played 4 MICFootball's editions: 2012, 2014, 2016 and 2017. The huge talent of the footballer from Badalona didn't go unnoticed at our tournament, where he won the MVP on 2016 even though his team didn't lift the trophy.
Sergio Gómez begins his path on professional football in a brilliant way. Hopefully he will consolidate as the amazing player that in Costa Brava we discovered long time ago. A new MICPlayer reaching the top. Congratulations Sergio!