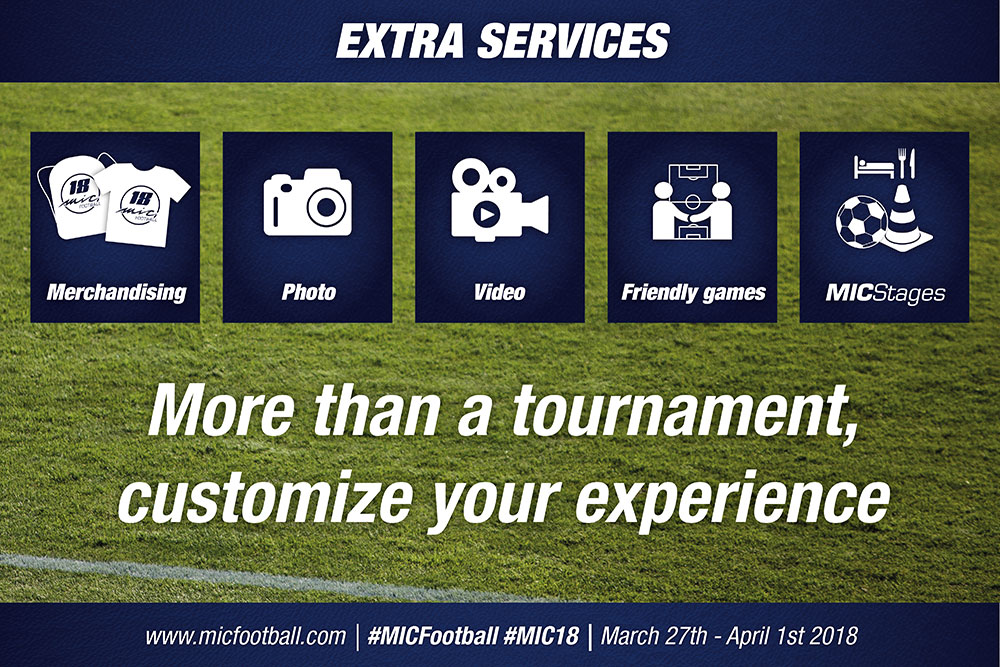 Extra Services, a MICFootball to suit you
Are you going to play the MICFootball? Then you will find this interesting. The teams whom play the MICFootball come to our tournament to enjoy football and also to live an unforgettable experience alongside teams from all over the world. Beyond the competition itself, there are many more things that can make your days here unique.
Photo report
At MICFootball you have the chance of having photo reports of the games that your team play during the tournament.
You are the star
Would you like that your family at home watch you playing the MICFootball? We offer you the chance of recording and streaming your games here. Get ready that you'll be on TV!
Merchandising
Get all the official products of the tournament: t-shirts, gymsacks, mugs, etc.
Tours
Do you fancy something else than playing football? Tell us and we will organize for you!
MICStages
Days before and after the tournament are perfect to take-home memories that you will never forget.
More info? Write to info@micfootball.com.