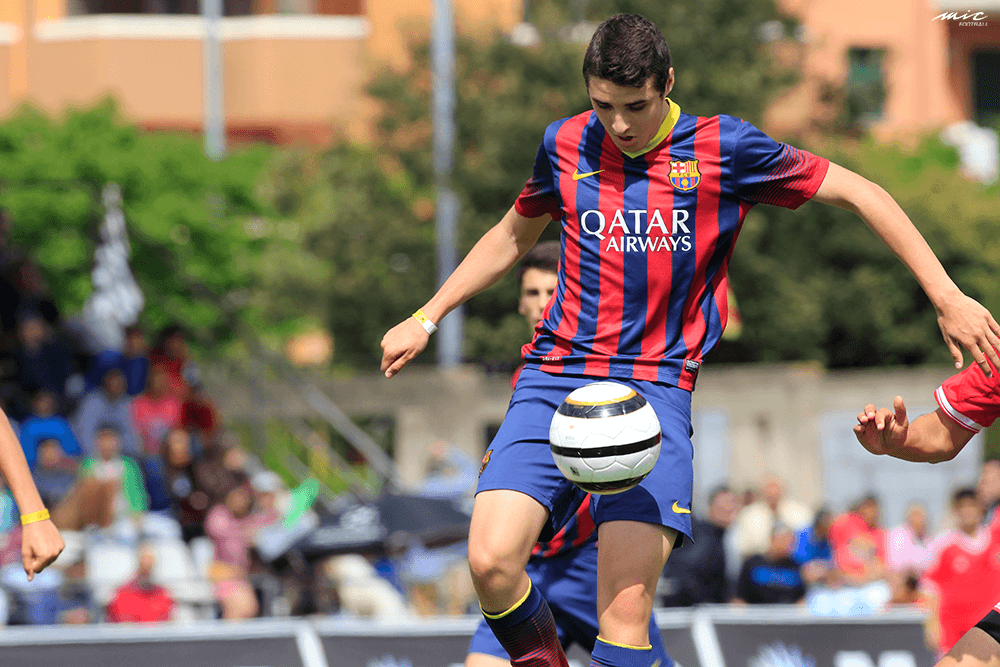 A European final full of of MICFootball's old friends
This afternoon the UEFA Youth League final will be played at Nyon between Chelsea and FC Barcelona. Those youth football lovers who will watch the game will enjoy with some players that have been the stars of different editions of MICFootball.
FC Barcelona have participated in the 18 editions of the MIC-Mediterranean International Cup held so far, that's why many of the players that today are going to fight for the continental victory have played many editions of the Costa Brava's tournament in different classes.
Beginning with the goalkeeper, Iñaki Peña, who played the MICFootball'13 in the U13 class. In that same team where footballers like Álex Collado or Abel Ruiz, whom today we will also be on the Swiss field. The attack partner of the Valencian will be Carles Pérez, who was on the 2012 & 2013 editions of MICFootball defending the "blaugrana" colours. Juan Miranda and Jandro Orellana played together two editions of MICFootball, at 2016 in the U16 class and the 2017 in the U19 class, in which there were also Mateu Morey, another player that today will be on the game.
Chelsea, a new MICFootball team
The west London club is one of the best academies in Europe and have already won two times the Youth League. The blues have participated this 2018 for the very first time in the Costa Brava's tournament. Chelsea was on the D (U12 11-a-side) class where they reach the semi-finals, losing to FC Barcelona. There is no doubt that in a few years we will see Chelsea in more European finals, but this time with players who will have lived the MICFootball's experience.